Painting 32 went to the home of a sweet family that chose to highlight the Salvation Army Angel Tree program! This way to give is an incredible act of service, and your entire family can participate! Angel Tree's are hung by the Salvation Army in various locations around town. Usually local malls, Chick-fil-A stores and Walmart stores participate. The trees have cards that contain a wish list of items local children in need. You can choose a card and shop for the items on the list. What a great way to help others and to teach valuable lessons about the joy of giving!
If you are not in the Birmingham area, search your location HERE
ANGEL TREE KICKOFF EVENT IS TODAY IN BIRMINGHAM!
Friday, November 10 from 5:30 – 7:00 PM
Join the Birmingham Salvation Army as they celebrate the kickoff of their 2017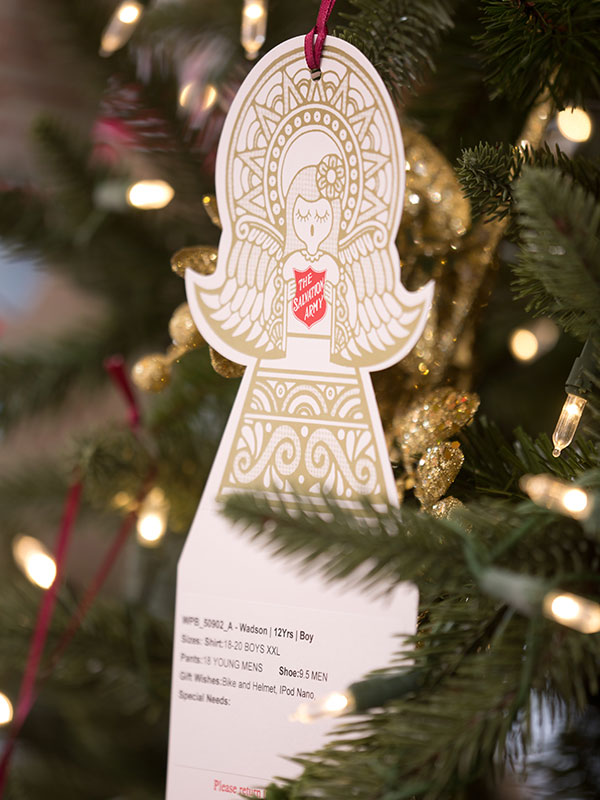 Angel Tree program on Friday, November 10 from 5:30 – 7:00 PM. Stop by the Brookwood Village main entrance on Village Lane and get help selecting your Angel from some of your favorite WBRC Fox 6 and iHeart Media on-air personalities! Enjoy a live performance from the Christmas Carol Quartet and other family-fun activities.
Bring the family and do something meaningful to kick-off the Christmas season by helping a Birmingham child in need!
Thank you for Leslie for participating in the 52 things of beauty project and sharing a way to give that is close to your heart!